Property Development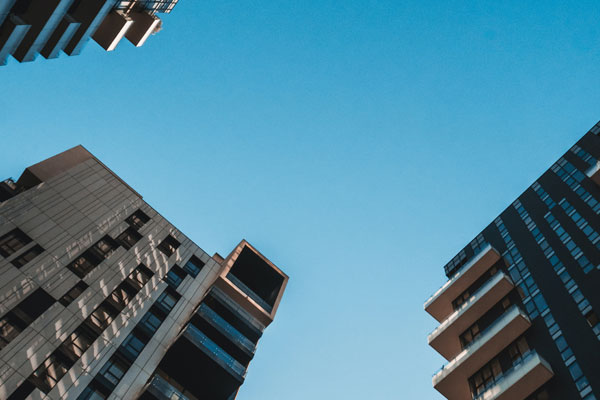 A property development loan is structured to fund the construction of multiple properties on one title. For developments of up to four units, such as duplexes, triplexes and townhouses, funding is available via residential property development loans however if you are planning on building a larger project you will need a commercial property development loan. 
Residential or Commercial Loans?
One of the first queries when obtaining a loan for a property development is whether a residential or commercial loan is needed. However, whether the funding is arranged as commercial or residential lending depends on the number of properties being built. 
Small developments of four units or less will typically qualify for residential lending.  If the property development project is for any more than three or four units, it will require commercial lending. This will have an impact on the paperwork you need to provide to access funding, and also affect the loan features you are able to access. 
If the loan is classed as commercial, the interest rate is generally higher than a residential loan for property development. There is also a different structure between the two types of loans. Banks take a much more conservative approach to commercial lending, which generally means there will be extra information requirements in addition to meeting the standard criteria that apply to a residential loan.  Avant Capital's expertise in the property development space will ensure you receive an efficient and streamlined experience.   
Residential Development Loans
Residential development loans are like a normal residential construction loan, whereby the bank will release funds at the end of each stage of development. 
These stages are typically as follows: 
The deposit.

 

Base stage.

 

Frame stage.

 

Lock-up stage.

 

Fixing stage.
To receive each progress payment, it's simply a matter of signing a progress payment request and sending it off to the bank along with an invoice from the builder.  Depending on the building costs, the bank may require a progress  
From the first progress payment, you'll have to provide a copy of the receipt from the builder showing that you've sent them the funds you're required to contribute. 
Any remaining balance is then released at the completion of the project. This loan structure ensures that the builder is paid at each stage of the construction project.  
Commercial Development Loans
Commercial development loans are required when the construction purpose does not meet the criteria to obtain a residential development loan.  These can include: 
Developing a block of residential units 

 

Developing more than two townhouses

 

Developing non-specialised commercial property (e.g. warehouses)

 

Developing specialised commercial property (e.g. pubs, hotels, and service stations)

 

Purchasing a land bank

 
Avant Capital is an expert at commercial credit policy and has product knowledge of a wide range of finance solutions from various lenders including the major banks. 
We can properly assess your situation and help you put together a commercial development loan application that clearly demonstrates your strengths as a borrower. 
After we discuss your proposal, we can connect you with the most suitable lender and product but given we can deal directly with the key decision-makers, you will receive a more seamless and efficient experience.  
Furthermore, due to the relationships we have established with the lenders, we can help you borrow up to maximum LVR and even negotiate reduced commercial interest rates.